Pools & Spas
Create a Private Oasis with a Pool and Spa
---
Transform your outdoor space into your own private oasis by adding a pool, spa, or water feature. Our expert designers have decades of experience planning and designing pools and spas on Long Beach Island.
We will work with you to realize your vision as we plan, design, and build your luxury pool or spa. Our designers coordinate with your home's architecture and landscape to create stunning outdoor pools that provide excitement and enjoyment for your family.
Along with our partners, we have helped hundreds of families on Long Beach Island transform their homes by adding a one-of-a-kind pool or spa.
/wp-content/uploads/2017/02/Pool-Hardscaping-2.jpg
/wp-content/uploads/2018/10/outdoor_lighting_1.jpg
/wp-content/uploads/2017/02/Pool_Design-3.jpg
/wp-content/uploads/2019/04/pool-spas-gallery-1.jpg
/wp-content/uploads/2019/04/pool-spas-gallery-2.jpg
/wp-content/uploads/2019/04/pool-spas-gallery-3.jpg
/wp-content/uploads/2018/10/pool_design_1.jpg
Soothing Water in Your Backyard
The sights and sounds of water features in your own backyard create a soothing atmosphere, perfect for enjoying with your family and entertaining guests. Pools, spas, and water features provide incredible enjoyment for people of all ages and, when built properly, can last for decades and add value to your home.
The impact of adding a luxury pool or spa to your home cannot be overstated. Pools and spas allow you to enjoy more time with your family, create an opportunity for improved fitness, and can rejuvenate your body and mind.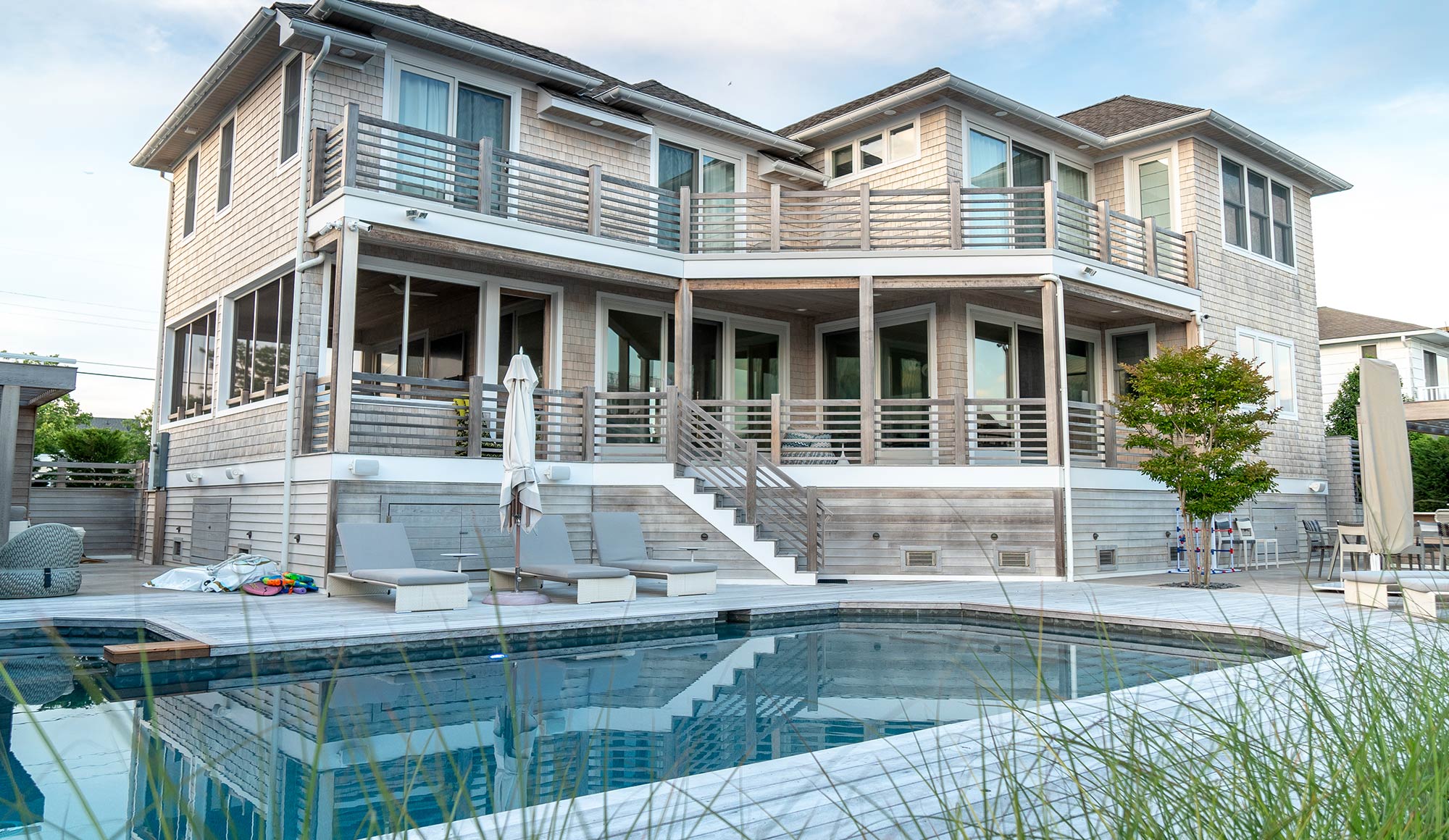 ---
Professional Pool Design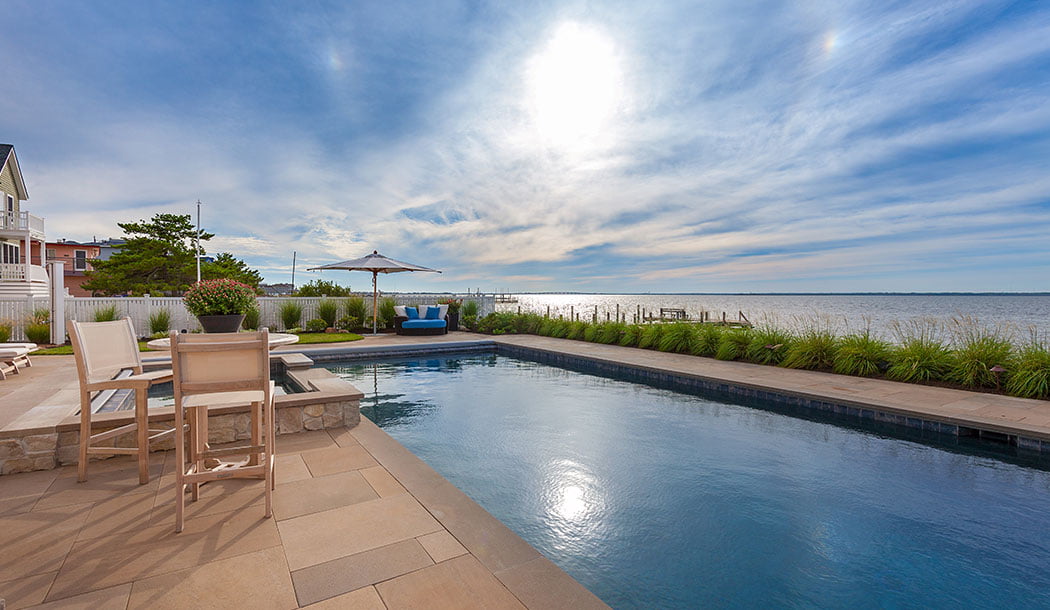 Whether you want a traditional Mediterranean-style pool or an elegant infinity pool that flows effortlessly into the horizon, we create a solution that provides you with the most enjoyment.
We help you sort through the seemingly endless options, creating a pool design that both complements your home's existing style and architecture and takes full advantage of the layout of your outdoor environment.
---
Luxurious Spas & Hot Tubs
Imagine soaking in your private spa on a crisp autumn day or cool summer night. Spas and hot tubs allow you to enjoy LBI's fresh air and outdoor beauty throughout all seasons.
A spa or hot tub can complement a pool design or provide an alternative for properties where outdoor space is more limited. Our expert designers will help with the process from start to finish to ensure your spa integrates seamlessly with your home's outdoor environment.
/wp-content/uploads/2017/02/Firepit-1.jpg