Landscape Architecture & Design on LBI
Premier Landscape Architecture & Design Services
---
Landscape Architecture, while having one definition, is host to many subcategories and covers a huge spectrum. It can be simply defined as achieving a balance between the natural and built environments. Through analysis, planning, design, and construction management it brings a multi-disciplinary approach to reduce the impact on health, safety and welfare of all users.
Bay Avenue Plant Company focuses on Residential design, the most popular sector, which often has a very personal relationship between the professional, the meets and needs of a homeowner, and the opportunities and constraints of their property. The future success of a project begins and is determined the day you choose who to work with.
/wp-content/uploads/2019/03/landscape-architecture-design-gallery-1.jpg
/wp-content/uploads/2019/03/landscape-architecture-design-gallery-2.jpg
Certified Landscape Architects & Designers
A landscape architect is the backbone of Landscape Architecture. All 50 states require landscape architects to earn a license to practice and it's illegal to call yourself a landscape architect without this license. Not only does this help the profession keep its integrity, but helps to protect the passion in the field, education, professional practice experience, and rigorous exam testing required to complete licensure.
A landscape architecture firm such as Bay Avenue Plant Company can provide the technical knowledge and expert opinion that will help contribute to the overall success. Let's take a walk through the process of how we get there on your project.
Conceptualize
Creating Ideas that Fit Your Lifestyle
Bay Avenue Plant Company starts every project with the homeowners' ideas. It's with these ideas that the project requirements, goals, budget, and scope of work are determined. The elements of residential landscape architecture often include outdoor living features such as fireplace/fire pits & pergolas/covered roofs, outdoor kitchens, patios & retaining walls, pools & spas, plantings, outdoor lighting, among others. It's in this phase that these ideas are thought about more generally with the fit of the property and home, exposure to natural environmental factors, overall layout and the project wish list.
Inspiration comes from many sources – perhaps you see a picture online, visit a friend or family's home, or go on a vacation you can't forget. These dreams start to become reality, and this will set the framework for the rest of the project.
Working with a landscape architect does not always mean the dialogue and creativeness stops at this point. A great relationship is built off the collaborative effort between property owners and experts, together with their vision and ideas. These initial drawings, sketches and renderings bring the dream to fruition and then it's time to work out the details.
---
Design Development
Project Detailed Planning Begins
Now it's time to iron out the details of a project. In this phase for us, these drawings are often used as construction documents. Not only is the value of design and initial ideology important, but this is where the technical skill and expertise is used to develop how a project can and should be built.
A similar style of project may be built down the street and looks nice at first glance, but the important questions arise:
What was the process for installation?
How does a project look after 1 year? 5 years?
Have the pavers settled? Is a wall falling over?
Where does water go?
What do the plants or materials look like?
Is the layout functional, inviting, creative, unique?
Does it complement the home and architecture?
Development of hardscape layout, planting plans, lighting plans are included in this phase while taking into consideration environmental factors such as sunlight/wind exposure/topography, township requirements, neighboring properties, and site-specific opportunities or constraints. This phase is often the most time consuming within project development but can be considered the most important. Potential issues and costly mistakes can often be worked out before construction even begins. Pricing the project and coming to an agreement now allows us to get the shovels in the ground.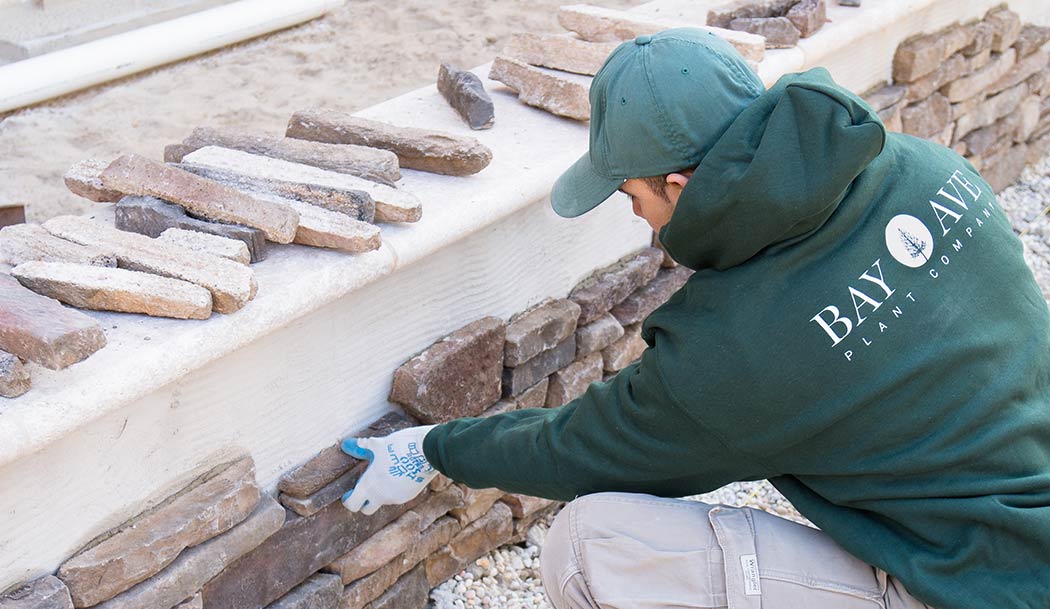 Implementation
Building a Dream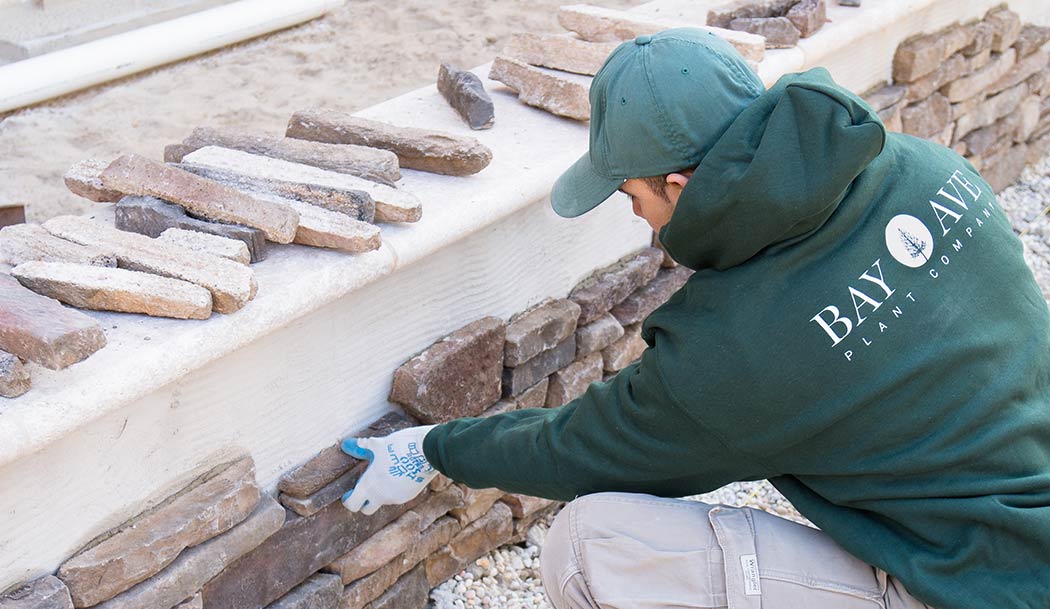 Commencement of a project is exciting – that dream is now coming to life. A landscape architect's work is not complete at the final plans. The designer is often coordinating the installation, meeting with the homeowner, and managing the project ensuring it is built to required specifications as an extended role.
The importance of the finished project's success and staying on budget are both main components for install. Site meetings with the homeowner during installation help to discuss upcoming stages and allow for adjustments as the project build is ongoing. Planting bed layout, plant type and quantities, and lighting walk-throughs are extremely helpful to walk through after initial hardscape layout as construction is progressing.
For the work itself, specialized skilled labor and installation crews that are detail oriented, technically trained/certified, and bring years of experience provide integrity and pride for their built work. The implementation of the dream/design/project with Bay Avenue Plant Company is a smooth process and one that we both can look forward to.
---
Enjoyment
The Project is Complete
The work is complete! It's time to sit back, relax, and enjoy. Jump in the pool or grill up some fresh dinner while you hang out with friends and family. The original idea has now turned into a successfully built project by way of the right process and professionals to get you there. You can rest assured it will be something to be proud of, add value to your home, and last for years to come.
A well designed and maintained home can not only increase the value, but in comparison a neglected or poorly arranged landscaping can greatly decrease the value of a well-designed home. The ultimate goal is providing a great project at a fair price. After completion, Bay Avenue Plant Company can continue to oversee management of your landscape to ensure that it's always looking its best. Protecting your investment can be done by hiring a company that is involved in the project start to finish and working with a Licensed Landscape Architect. It's with this that Landscape Architecture has become what it is today, further defining that balance between the natural and built environments.
Do you have a project that needs a certified landscape architect? Contact us today to make your dream outdoor project idea come true.
1808 Long Beach Blvd, surf City, New Jersey 08008
phone: (609) 361-8800 email: info@bayaveplantco.com